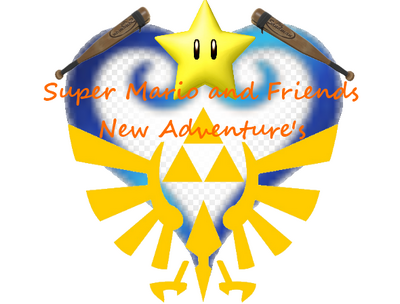 Welcome to the Adventures!
Join Mario and his pals in going on adventures to find the Keyhole to save the World and defeating the villains with magical powers.
Ideas
You can use your fav Characters like (TV Shows, Movies, Anime, Cartoons, Video Games, Memes, Others and you can make you in the Mario Team)
Can Make Posters like in Pooh Adventures you can make in PAINT.NET or normal Paint
You can Use the Story's on the page.
Workers
Cpend7: The Maker of Super Mario and Friends new Adventure's
Bubbyaustin: The Friend of Cpend7
BowserMovies1989: Nuff Said
Nice Peter: Maker of Epic Rap Battles of History and Friend of Epic LLoyd
Epic LLoyd: Friend of Nice Peter and Maker of Dis Raps for Hire
Harley Meronstein: Maker of Epic Meal Time
BrittalCroftFan: Another Friend of Cpend7
CazaZach: Telling Good Pages
Admins
Cpend7
Bubbyaustin
GreenPunkEmoGirl
ThePunkMan
TheVampireLady
Stevenstar777
PinkKoala
Bubbyparker
BrerTicToc9000
GoWeegeeGo
Latest activity
Community content is available under
CC-BY-SA
unless otherwise noted.